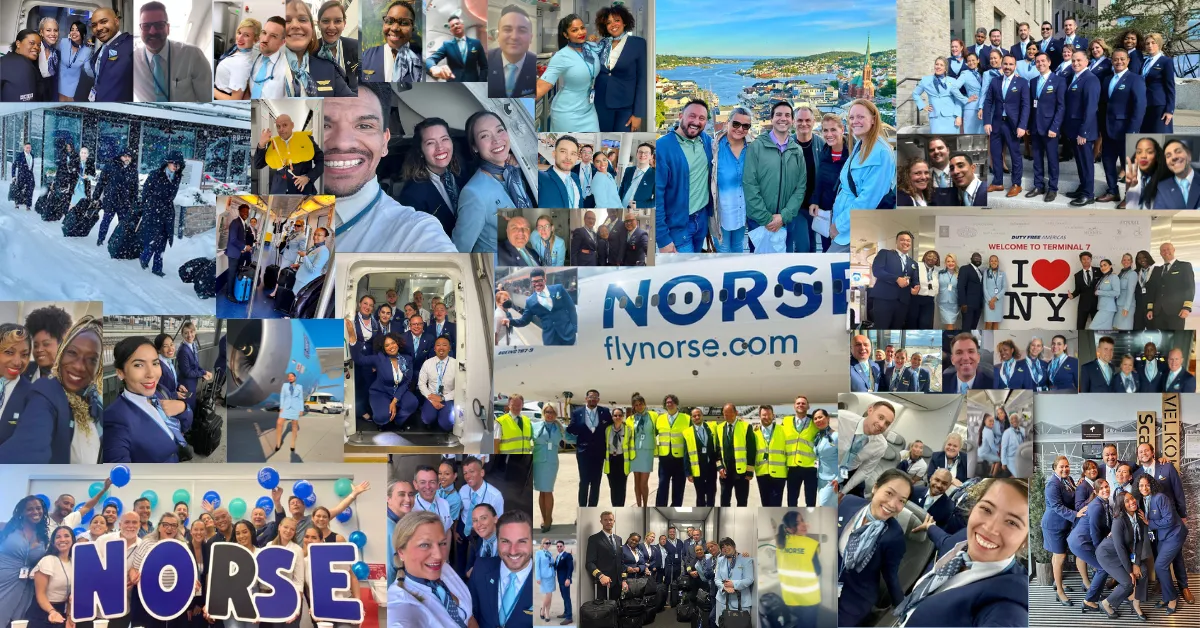 Officer's Message
 
Welcome to the Norse AFA website! We are happy to have you here. This website serves as a comprehensive resource for Norse Atlantic Airways (AFA Council 1) Flight Attendants!
On this website, you will find pages dedicated to multiple aspects of our operation, including Committee Pages, Contract Information, Newsletters, and many more.
Norse is a single council airline with crew bases in FLL/MIA and JFK. We currently operate under 2 different AOCs, Norwegian (N0) and UK (Z0).
While we are currently dealing with harsh working conditions at Norse, our goal as an MEC is to work with AFA-CWA, and continue to fight for our crew and improve working conditions here at Norse.
There is so much work ahead, so many issues to resolve, that often make me feel overwhelmed. In moments like these, I focus on the past: full of suffering, fighting and also huge wins. I focus on people I work with every day, all of us, the support we get from our Union and flying partners across the world. I believe we deserve to have a safe, healthy, prosperous, interesting and fun workspace and work conditions, while building the brand and prosperity of the airline we work for. I also believe that Union means ALL of us working  together, coming with ideas, sharing experiences, participating actively in a process of improving our life day by day, and by that creating something bigger than us individually, something we can be proud of in a very near future. We have power and voice by sticking together, supporting one another and actively creating a strong community, strong Union. Time after time in my life I witnessed what people can do when they stay focused on a goal while supporting and encouraging one another. I will do my best to follow that pathway and try every day to do my best in that direction.

- Katarzyna Mroczek, MEC President
We encourage you to look through every page of this website as it contains important information for the crew! Click every link and review everything provided on the pages within.
Thank you for visiting our website.
In Solidarity,
Your AFA-CWA Council 1 MEC Officers
Kat, Ted & Ish
Our Collective Bargaining Agreement
Featured Stories
Survey Sent By Management Today
December 2023 Network Reductions
ACMI Bid Award Release - Delayed
Neos ACMI Awards Coming Tomorrow
Navigating the Holiday Season with Mindful Eating